Talking driver licenses and the Read ID Act with Card Scanning Solutions' Iuval Hatzav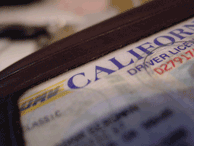 SecureIDNews Editor Chris Corum spoke with Iuval Hatzav, Vice President, Card Scanning Solutions, about the state of America's driver license technologies and about the recent Real ID legislation. Card Scanning Solutions manufactures readers and provides solutions to enable driver licenses from all fifty states to be read – a feat that is far more difficult than one might think. That is because estimates suggest that more than 300 unique license formats are in use today. Who better, it seems, than Mr. Hatzav, to paint the picture.
Q: First let's discuss standards for ID technologies in the license space. Are there standards for the data encoding on the mag stripe?
A: There is a standard but many states are not utilizing the standard because they're using older versions of the magnetic strip encoding. The main issue is that different versions of driver's licenses within each state have different types of information embedded on the magnetic strip. So while there is a standard, there are too many versions of driver's licenses out there for the roster of information on a magnetic strip to be uniform across all boards.
Q: What about standards for data encoding on a barcoded license?
A: There is a standard format called PDF417. Although low-level information is embedded in the barcode according to PDF417 standards, the information embedded varies from state to state. Some states put name only, some put name and address only, etc. States have the liberty to choose which information they want to put on the barcode.
The only way to really capture all of the information from a driver's license is to read it like a human being—from the front.
Q. Are there standards for the data printed on the ID?
A: There hasn't been in the past, but the Real ID act of 2005 makes inroads here.
Q: The Real ID act was passed recently by Congress, Can you describe for our readers what it will mean to driver licenses?
A: There will be more information on the face of the card and there won't be cards without pictures of people on the front, such as old versions of cards issued by New Jersey, etc. There will also be signatures on all cards (some cards are missing signatures). For card-scanning companies that support face-image extraction and signature-image extraction, this allows for better databasing of information for all states because there's more comprehensive information to work with and catalog.
According to the Real ID Act, each state driver's license will include:
(1) the person's full legal name;
(2) the person's date of birth;
(3) the person's gender;
(4) the person's driver's license or identification card number;
(5) a digital photograph of the person;
(6) the person's address of principle residence;
(7) the person's signature;
(8) physical security features designed to prevent tampering, counterfeiting or duplication of the document for fraudulent purposes, such as holograms, embedded anti-counterfeit features similar to those that exist on currency and checks, etc. (The Department of Homeland Security will determine the exact security features at a later stage);
(9) a common machine-readable technology, with defined minimum data elements.
As far as the look of the cards, the Real ID Act does not dictate a requirement for a uniform look to the cards, so state driver's licenses and identification cards will still be determined by individual states.
Q: If there is to be standardization in licenses across the states, from where will it come?
A: I believe it will be difficult to have a nationally standardized card. The only way it would come from a federal level would be as an additional ID card on top of a state driver's license because of issues regarding the sovereignty of the states as well as personal privacy issues in regards to the creation of a national database. The Real ID Act is probably the closest we'll come to any kind of standardization of ID cards, unless the federal government decides to do their own national ID that is not connected directly to the states, something along the lines of passports.
The Real ID Act already creates a standard for security features and what types of information will be printed on the cards. This Act takes care of the validity of driver's licenses at a national level because it sets a clear standard for what kind of information will be printed on the card, in particular, the minimum data printed on the cards, the security features and the requirements for issuing the cards. It does not set any standards for the look of the card nor which electronic media to include (ie barcode or magnetic strip), though some form of electronic media is required. Currently, there is no requirement regarding the standardization of card-looks, leaving room for the states to decide their own look of their cards (colors, dimensions, designs, etc).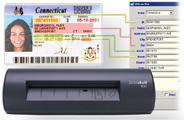 Q: In your line of work, you see the license used for all sorts of applications outside of driving privileges. Can you paint a picture of the types of environments that use your systems and thus the driver license?
A: Pretty much any industry that requires the presentation or even databasing of identification for whatever reason, such as banking industries, airports or any places that require access control or more comprehensive visitor-management tools.

Q: Obviously, your systems can be used to facilitate acceptance of the license as a "breeder" document for other credentials and services. Do you feel that there should be more uniformity in the requirements for "breeder" documents for license requests?
A: The most important thing is that there is no missing data on the cards. With the Real ID Act, driver's licenses and identification cards will be required to contain all major points of data, in particular, the photograph of the person and the signature, which can be missing on older versions of cards. By requiring all the pertinent data about the person, these cards can be used as breeder documents because they will provide all the important data needed to effectively cross-reference and verify the identity of the card-carrier.
Q: You talk to a lot of people from across the fifty states about driver licenses. Are there any universal concerns or central themes that you are hearing these days?
A: The main concern is the ability to be able to read every single card issued by individual states, whether they're electronically encoded or not. It's become quite necessary to have one reader that can read cards from all states rather than having to utilize different systems to be able to read cards from all of the states. More or less, only OCR (Optical Character Recognition) – capable systems can answer these worries because they capture the image of the card and they read all cards regardless of if they are encoded or not.
---
Additional Resources:
To learn more about the line of products designed by Card Scanning Solutions to read driver licenses, click here.