Tampa Bay Lightning, RFID-enabled hockey jerseys boost ticket sales and fan loyalty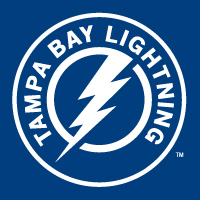 NCR Corporation is working together with the Tampa Bay Lightning to help drive ticket sales and loyalty at games.
NCR integrated its radio frequency (RF) technology with the Quest Venue Management software solution and Lightning fan's jerseys. The installation consisted of 10,000 RFID tags, embedded into exclusive season ticket holder jerseys and approximately 250 readers into the Quest terminals throughout the arena.
Season ticket holders will each receive the exclusive RID-embedded jersey, enabling them to get discounts on food, beverages and retail items when wearing the jersey at home games. Discounts via the RFID tag, embedded into the sleeve of the jersey, are scanned with the reader at checkout at a concession stand or in the retail store.
Since implementing the program the Lightning have seen an increase in demand for full season tickets and "a sea of blue jerseys in the stands at home games."