Thursby adds further iPad/iPhone support to PKard reader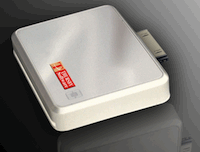 Thursby Software Systems has announced additional features to be added to its PKard Reader browsing solution.
The PKard Reader v1.1 is a secure browsing app that enables users to access Web portals, collaboration sites and Web-based email accounts like Microsoft's Outlook Web Access directly from their Apple mobile devices.
The latest upgrades to the PKard Reader include user interface and software improvements, extended document handling, increased utility with sites hard-wired to Microsoft Internet Explorer and Apple iOS 6 compatibility. For the user this means that documents in Adobe, Microsoft and Apple formats can be opened using third party apps for editing, printing and sharing.
In addition to a fully encrypted and secure website connection, the reader also provides strong, two-factor authentication to industry standard smart cards, including U.S. Government CAC and PIV cards.
Specializing in enterprise Apple integration, Thusrby Software Systems has been enabling smart cards since the mid 2000s. Thursby services clients from around the globe in the government, finance, healthcare, energy, education, research, media and OEM sectors.