TJ Maxx Exec: Chip and PIN needed in the U.S.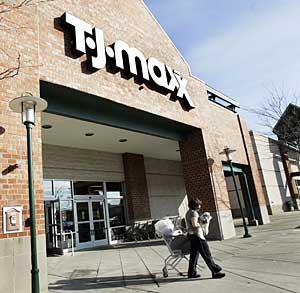 Donald G. Campbell, vice chairman of the TJX Cos., told the Boston Globe that smart cards could have prevented the fraud that happened at its retail locations.
TJX has approximately 100 million credit and debit card numbers stolen when fraudsters used wireless connections to tap into two Marshalls stores TJX operated in Miami. The retailer discovered the breach at the end of 2006, and estimates it spent $202 million related to the breach including security reviews and settling consumer lawsuits.
Campbell told the Globe that hackers are focusing on countries that don't have high security. Using smart cards along with PINs would make it difficult for breaches such as what happened at TJX to happen again.
But is the cost of upgrading cards and point-of-sales terminals worth it? "Such an upgrade would likely cost billions to introduce in the United States, industry specialists estimate, including around $2 for each new credit card and up to $500 for each of merchants' 12 million card readers. TJX alone could spend as much as $20 million, Campbell estimated," the story states.
Fraud, overall, is still relatively low in the U.S. "David Robertson, publisher of The Nilson Report, a trade newsletter that tracks the payment industry, estimates that $1.24 billion was lost to fraud in 2007 in the United States, up from $1.14 billion in 2006. But in both years, that works out to just 5.7 cents for every $100 that customers charged on their credit cards. Worldwide fraud was $5.68 billion, or 4.8 cents per $100 spent."
Read more here.