Tourists use smart cards to select attractions in major U.S. cities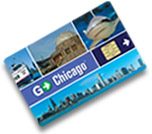 Smart cards are finding applications beyond payment and secure identification … They're also driving tourists to specific destinations. The Go Card, first introduced in Boston two years ago is now in a handful of major U.S. cities, including San Francisco, Orlando, Seattle, San Diego, and Chicago.
At first glance, it seems like a discount card to some of a city's major attractions, but that's not the card's reason for being, says Tyler Brooks, chief technology officer of Smart Destinations.
"We sell time in a city, not discounts," he said. "You can pretty much do anything in the program as long as you have the time. It's sometimes difficult to explain to people because they have discount programs in their heads. If we were a discount book there would be a limit and the price would be outrageous. We sell time. The smart card and the terminal know when the card isn't good anymore."
He said the four founders initially started developing the technology in the winter of 2002. "We chose Boston (because) the founding team lived there, but we were also looking for a walking city. Boston fit the model well and the card has done quite well there. We've generated over 40,000 customer visits."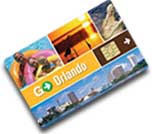 The cards offer users free access to designated attractions over a certain time period. For example, the Go Orlando card, introduced last month, offers admission to Kennedy Space Center, Cypress Gardens, Gatorland, Watermania, attractions along International Drive (a major tourist haven), Daytona USA and more, all for one price. The price varies depending on the number of days purchased.
The card contains a low capacity memory chip and is manufactured by Cardlogix, Irvine, California.
The chip is read by the Verifone Omni 3750 terminal. "They (usually the ticket agents) dunk the card into the terminal, which works on it for about one to three seconds. No keystrokes are required," said Mr. Brooks. "It determines if that card has been there already that day because there is only one admission per attraction per day."
Smart Destinations places the Verifone terminals at every attraction. "Compared to the business we're generating, the price of installation is minimal," added Mr. Brooks. If there is more than one entry gate, each receives a terminal. "We buy the terminals in bulk from Verifone, then program them here internally, to be sure they're up to snuff," he added.
"We're driving hundreds of customers to a particular attraction every week. The card is so quick and easy. Users like the VIP treatment and in some cases – for example, Shedds Aquarium or the Museum of Science in Chicago – they can dunk their own card which speeds up admission," he said.
Included with the Go Card is a 130-page guidebook and a map of the city.
What kind of information is collected? "In the back-end we know when our customers are using the card – whether during on (peak) hours or off hours – and we're rewarded by our partners based on that," said Mr. Brooks. "We know when that customer was there, his transaction history. But we keep everything in serial numbers and zip codes. Every card has a unique serial number and it has a visit history on everyone in that database so we can develop usage patterns."
While the customer "gets a list of things he can do in two days, for example, vendors like it because it's paperless. We simply calculate what we owe them and they get a check at the end of the month," said Mr. Brooks.
While cities are currently the only kind of cards available, the company is working on offering statewide cards and, eventually, one covering the entire country called GoUSA. It would include a number of cities in one card. The company is also looking into an extended period card that could be good for an entire year.
"We are able to reach customers they (the attractions) couldn't reach before. If they see some of our marketing on the Go Orlando card, Gatorland, for example, gets exposure," he said.
Go San Francisco includes 50 SF tours and attractions. The list of new San Francisco attractions includes: the San Francisco Museum of Modern Art; Legion of Honor; California Academy of Sciences – Steinhart Aquarium; Six Flags Marine World; Bay Area Discovery Museum; a Wine Country tour and Monterey and Carmel tour; San Francisco walking tours, and a many attractions in Napa and Sonoma Valleys.
Visitors can purchase the cards at the city-specific sites, or at www.gocardusa.com