Trimble debuts ThingMagic Mercury6 RFID reader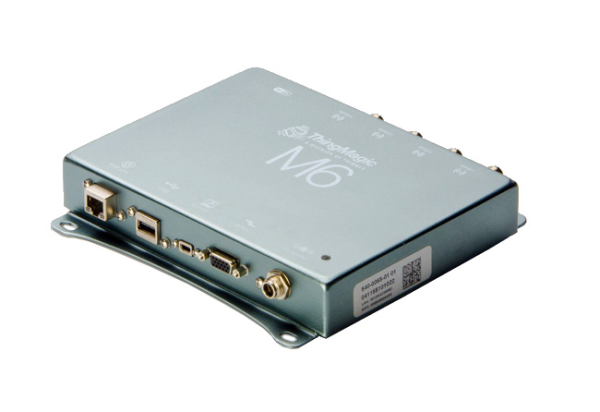 Trimble has introduced the ThingMagic Mercury6, 4-port, multiprotocol RFID reader as the latest addition to its RFID product family. The Mercury6 offers a low-profile form factor and rugged service operating capabilities, which make it well suited for enterprise, commercial and industrial environments.
Based on the ThingMagic M6e embedded RFID reader module, the Mercury6 operates with the ThingMagic MercuryAPI, providing OEMs, VARs and end users with performance RFID and a common programming interface for enterprise RFID solution development.
The Mercury6 has an IP52 rating and can operate at +5 to +31.5 dBm in both AC and Power over Ethernet (PoE) powered options, delivering performance for a wide range of applications. In addition, reader sensitivity allows for a range of up to 30 ft and an RFID tag read rate of 400 tags per second in typical read zone environments.
Its small form factor allows for the integration of enterprise-grade RFID into low profile portals, read stations, displays and a variety of other indoor and outdoor structures and environments including construction, workforce and organizational planning and automotive manufacturing.