U.S. budget mentions ICAM, credentialing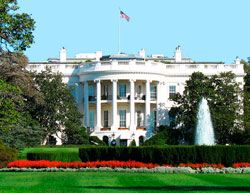 Some 4.1 million federal employees, or 71%, have been issued PIV credentials, according to budget documents released by the Obama administration. HSPD-12 and the Identity, Credential and Access Management (ICAM) Roadmap and Implementation Guidance also received mentions in the budget documents.
A government insider says this points to how ingrained HSPD-12 and the credential are to federal employees.
Some excerpts from the 2011 federal budget:
"The ICAM roadmap, issued in November 2009, outlines a number of transition activities for agencies to complete. It also serves as an important tool for providing awareness to external mission partners and driving the development and implementation of interoperable solutions. ICAM solutions will leverage the existing investments in the Federal Government while promoting efficient use of tax dollars when designing, de­ploying, and operating ICAM systems."
The budget also alludes to the importance of the PIV-I standards.
"[The credentials] also provide for a very high level of trust in identity credentials during disaster response, disaster recovery, and reconstitution of Government scenarios."