U.S. senators ask China to stop selling fake IDs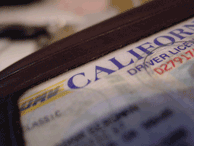 Four U.S. senators have sent a letter to China's ambassador to the U.S. urging the country to crack down on companies in that are selling fake driver licenses.
The letter by Sens. Charles Grassley (R-Ia.), Tom Harkin (D-Ia.), Mark Kirk (R-Ill.) and Dick Durbin (D-Ill.), regarded recent reports detailing how individuals can obtain high quality counterfeit driver licenses from Web sites operated by companies based in China.
"Counterfeit driver licenses pose many risks to public safety and national security," stated Brian Zimmer, president of the Coalition for a Secure Driver's License in a release. "It's extremely important that the highest levels of the Chinese government be made aware that criminal entrepreneurs operating from their country are undermining the counter terrorism security apparatus of the United States."
The fake licenses have also been obtained by college students who want IDs that will prove they're over the age of 21.
The Chinese Web sites enable an individual to insert a digital photo and biographic information that typically includes a false age and often a false name into the current state-issued driver license or identification card template. For $200 (prices are lower for bulk orders), the individual will then receive two counterfeit driver licenses. One Web site contains templates for driver licenses for more than 20 states, Zimmer said.
Some Chinese companies are also producing immigration and work permit documents.