UK ID card data to be split among three databases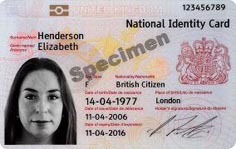 At a meeting on identity cards at London's Social Market Foundation, Meg Hillier, UK Identity Minster, announced plans to have the stored information for new biometric ID cards to be stored across three different databases for security purposes, according to a ZDNet UK article.
The new plan was created after the original plan to store all data for the cards on a database housed by the Department for Work and Pension.
Each of the three databases will serve a different purpose to keep fraudsters from being able to easily breach and misuse citizens' personal data. The first database is to contain fingerprint and facial image data, the second is to hold other information already found on standard passports and the third is designed to connect the two and allow the housed data to work together.
Hillier acknowledged that the government has more work to do on the ID card program in general, but maintained the importance of the program so socially disadvantaged citizens can have access to secure forms of identification.
Read the full story here.