Ukraine to implement European biometric ID standards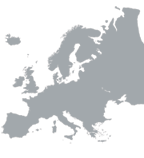 The Ukrainian parliament has passed the first reading of a bill to introduce biometric IDs to the country. The bill also would enable the creation of a unified state demographic database with basic personal information on all citizens and it would also call for the implementation of e-passports with contactless smart card chips.
This bill aims to cut down on ID fraud and increase border security. The country may also share the information with relevant European agencies to shorten border control processes.
Ukraine has been working on visa liberalization with the European Union since 2010, enacting an action plan in November of that year. The plan stipulates that the Ukraine must carry out some reforms regarding document security, illegal migration, internal security, external relations and basic rights.
In 2010 the country also decided to pursue integrated border management, and President Viktor Yanukovych created the State Migration Service, which handles citizenship and immigration issues. The country also stepped up its efforts toward securing personal information in order to start a biometric ID program and began reforming its border control system.
Ukraine is working on the first of a two-stage visa liberalization process with the EU. This past July the two governments expanded the list of categories Ukrainians can use for the EU's simplified visa procedure. The EU has also expanded the number of visas granted to Ukrainian citizens.