Unisys: Travelers will give up biometrics for air travel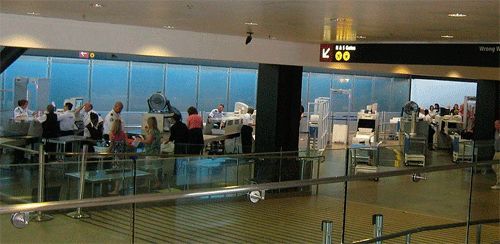 The Unisys Security Index states that the majority of travelers would be willing to submit biometrics data for enhanced security and convenience. The latest report surveyed 1,004 people via telephone in late January on concerns regarding national, financial, Internet and personal safety issues.
The survey also asked participants questions regarding the misuse of personal data, concerns about debit and credit cards and whether consumers are concerned about security when making purchases online.
But when it came to giving up biometrics for quick and convenient air travel 57% of travelers would be up for it, according to the survey. "The majority of people understand the implicit bargain in giving up their information," says Mark Cohen, vice president of enterprise security at Unisys. "Our impression is that there's a reasonable degree of confidence that the information will be respected and protected."
The majority of survey respondents also were in favor of full-body scans, 65%, and providing personal information in advance, 72%, for air travel. Only 7% were not willing to submit any of this information.
Giving up private information was a concern for survey respondents. Almost two-thirds of those surveyed are seriously concerned about their private information being misused. This question as intended to address the issue of identity theft. While there has been an apparent shift from "very" to "extremely" concerned, overall, the level on this issue has remained relatively high and consistent since 2007.
"People are concerned about identity theft and credit and debit card fraud," Cohen says. "We're seeing recognition that consumers know their identity is valuable and it's hard to protect identity data."
Almost two-thirds, 62%, of respondents are seriously concerned about bank card fraud, a level that has not changed materially since the second half of 2009. There has been an increase, however, in the proportion of Americans who are not at all concerned about this issue across the last three Unisys Security Index studies.
Shopping online remains a concern as well with 43% of respondents having issues. This concern has remained consistent in the past couple of surveys.