VASCO provides cloud partner program for EMEA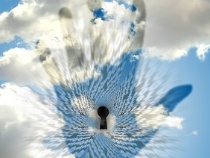 Software security and authentication specialist VASCO launched its Cloud Partner Program for its EMEA associates.
The new cloud program will see VASCO support its channel partners by introducing and advising on strong user authentication solutions for Web-based applications as well as provide partners with the latest information on new technologies, products and solutions.
The program focuses on existing and new Channel Partners in EMEA— many of whom do not have a solution to the latest cyber threats— who offer solutions, services or products online. The company's DigiPass and MyDigiPass.com applications provide strong authentication to protect content, user data, e-commerce environments as well as secure customer service back-office tasks.
Providers using Magento, WordPress and Drupal stand to benefit significantly from the new Cloud Partner Program as they have already adopted the MyDigiPass.com plugin. This essentially enables developers using these platforms to embed secure login access to their sites in a safe and secure manner.
Channel partners will also have access to SEAL (Security Experts Academy and eLearning)—VASCO's training program— at their own convenience.
Upon successful completion of the SEAL training program, the user becomes a certified VASCO cloud partner. Once certified, the level of partnership can be increased which leads to different levels of information and support.