Viagra and Oxycontin tagged, but future still uncertain for RFID in pharma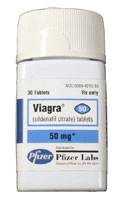 By David C. Wyld, Contributing Editor, AVISIAN Publications
Robert Malone, Editor of Inbound Logistics magazine, recently commented that, "it doesn't take a rocket scientist to discover that pharmaceuticals are a prime candidate for the use of RFID in our new era of high security."
In recent months, there have been significant developments in the pharmaceutical marketspace, as both Pfizer and Purdue Pharma have announced significant RFID-labeling programs for two of their most sought after – both legally and illegally – drug products. Pfizer has announced that by the end of the first quarter of 2006, all shipments of Viagra, the lifestyle drug for erectile dysfunction, will carry RFID tags. Likewise, the privately-held Purdue Pharma has green-lighted a significant pilot program to apply smart labels to all shipments of OxyContin, a narcotic pain-killer.
For both companies, the decision to move to RFID is based on the popularity of these specific products, both in the mainstream and grey markets. Both are among the leading counterfeited and diverted prescription drugs today. According to Peggy Staver, Pfizer's Director of Trade Product Integrity, the decision to implement RFID was not difficult for her firm, commenting: "It was an easy decision for us, as it's safe to say that Viagra has been our most counterfeited item." Likewise, Purdue Pharma is concentrating its RFID-tagging efforts on shipments of OxyContin. According to Aaron Graham, Purdue Pharma's VP of Corporate Security, RFID gives his firm new visibility and control over the sensitive supply chain for OxyContin, which he describes as a "a high-flyer outside of legitimate commerce."
The case for item-level tagging in pharmaceuticals is unique to the controlled substance supply chain, with the unmatched need to assure drug integrity, to prevent diversion and theft, and to fight counterfeiting, recently estimated to cost U.S.-based pharmaceutical companies between $28 and $30 billion annually. Overall, the World Health Organization (WHO) estimates that as much as 10% of the half-trillion-dollar pharmaceutical market is counterfeit.
The drug industry's trade group, the Pharmaceutical Research and Manufacturers of America (PhRMA), fully supports the move to increased utilization of RFID. From the perspective of Alan Goldhammer, PhRMA's Associate Vice President for Regulatory Affairs: "Our bottom line is patient safety, and efforts that make it safer for American patients is something we support." Thus, "the cost-benefit analysis in tagging shipments of Viagra is a lot more beneficial than tagging cans of Campbell's Soup," according to Kevin Starke, an analyst covering the RFID market for Weeden & Company.
Still, for the pharmaceutical industry, the actual dollar ROI on RFID tagging may still be years away. Thus, governments have stepped into the fray, with a federal level recommendation – but not a mandate – from the U.S. Food and Drug Administration (FDA) that item-level RFID tagging be in place by next year. However, states are beginning to enact their own regulations over the pharmaceutical supply chain, with Florida's drug pedigree law scheduled to go into effect July 1, 2006 and California's regulations slated to commence in January 2007. Such laws call for an "e-pedigree," providing the ability to track a controlled substance from the manufacturer to the wholesaler's distribution center, and ultimately, to the pharmacy.
Controversy remains …
Pharmaceuticals are indeed likely to be one of the first consumer-level applications of RFID tagging of products, and with all this activity, one would expect only rosy forecasts for RFID in the pharmaceutical sector. Yet, two just-issued reports have taken starkly contrary positions on just how fast RFID-based labeling and control will spread in the pharma marketspace.
In late January, IDTechEx issued a report, RFID Forecasts, Players & Opportunities: 2006-2016, which was extremely bullish on the pharmaceutical RFID market. As shown in Table 1, IDTechEx predicts that the tag market will grow by more 700% in the next year alone and grow almost exponentially over the next five years as more companies choose to – or are mandated to – tag pharmaceuticals at the item level in more areas of the global market.
From the perspective of the report's author and IDTechEx's Chairman, Dr. Peter Harrop, the rapid growth of RFID in the pharmaceutical sector can be explained by the "unusually broad range of benefits" item level tagging offers in this sector. He commented that: "Frankly, no other form of RFID can claim such a full range of benefits, including saving lives, preventing sickness, reducing theft, fraud, counterfeiting and costs, providing more responsive customer service and recalls of higher integrity." Harrop predicts that, "drug tagging has so many compelling drivers for all in the value chain as well as regulatory authorities, it may rise to be around 60% of all item level tagging in 2010."
On the bearish side, Oyster Bay, New York-based ABI Research warns of a slowdown in the move to RFID in this critical sector. According to ABI's February 2006 report, entitled "The RFID Healthcare and Pharmaceutical Markets," despite the success of Pfizer and Purdue's highly publicized pilots, it predicts the pharmaceutical industry will only tag about ten pharmaceutical products total by the end of this year.
Sara Shah, ABI Research's industry analyst for RFID, goes so far as to observe that the earlier forecasts for the speedy implementation of RFID in the pharmaceutical sector may have been a case of "irrational exuberance." Shah predicts that both pharmaceutical companies and the all-important major drug wholesalers, including AmeriSource, Cardinal Health, McKesson or HD Smith, will concentrate on more internally-focused "four-wall" pilots and implementations rather than tagging for control throughout their supply chains. Shah also does not see government e-pedigree mandates as ultimately driving demand in the pharma sector. Rather, she predicts that companies will be able to comply with the state-level regulations through bar code technology, and that with some uncertainty if the laws will take effect on schedule, "there is a potential that the market will slow more if state pedigree laws are pushed back."
ABI is not alone in predicting that the bar code will continue to survive as the principal identifier of pharmaceuticals. Mark Neuenschwander, President of the Neuenschwander Company, a Bellevue, Washington-based consultancy specializing in medication-use automation, recently commented that: "I believe that the bar code, like the movie theater, the legal tablet, and the telephone, will maintain its value for years to come. RFID is now too expensive and the technology too complex to replace bar codes very soon."
In the end, we will likely see widespread deployment of RFID at the item-level over time – the question is how speedy will this transition be. Millions in investments are being wagered both on the timeline and the depth of market penetration in this all-important sector.

About the author:
David C. Wyld ([email protected]) is the Maurin Professor of Management and Director of the Strategic e-Commerce/e-Government Initiative at Southeastern Louisiana University in Hammond, Louisiana.
---
Additional resources:
To learn more about Pfizer's RFID tagging of Viagra and other efforts to curb drug counterfeiting, click here.