Virginia law enables electronic notarization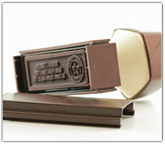 PIV, PIV-I cited as acceptable credentials
The Commonwealth of Virginia passed legislation that enables remote electronic notarization of documents. Virginia is the first state in the U.S. to pass such a law, says Tim Reiniger, who helped write the legislation and is director of the digital services group at FutureLaw, Richmond, Va.
Traditionally, notarization of documents takes place in person with individuals in the same room and they show state or federal identification and then conduct the transaction which is then notarized. The new law would enable such transaction to be conducted over a video and audio teleconference which would be recorded, with high-assurance credentials, such as the PIV and PIV-I. The digital certificates on the credential would also be used to sign the documents.
With a large number of government contractors issuing PIV-I credentials and government workers living throughout the state it seemed logical to include those two credentials in the law, Reiniger says. But legislators also wanted to ensure a bit of future proofing in line with the upcoming National Strategy for Trusted Identities in Cyberspace.
Virginia wanted to be ahead of the curve enabling next generation transactions with the forthcoming policies from the national strategy, Reiniger says. The strategy calls for an identity ecosystem where a credential can be used for many purposes, such as logging in to a bank account or saving information on a government Web site.
The law also requires that credentials be validated, whether the notarization be done in person or electronically, Reiniger says. New processes will have to be developed so that individual's presenting driver licenses or passports can have those documents authenticated as well as the electronic verification of PIV credentials. Reiniger, who was executive director of the National Notary Association, says discussions are in place to set up these systems.