Visa: U.S. EMV doesn't mean chip and PIN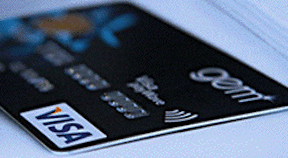 EMV in the U.S. won't be chip and PIN but instead a new technology that takes advantage of the online infrastructure available in the U.S., according to Stephanie Ericksen, head of Authentication Product Integration at Visa USA.
In the U.S. payment transactions are authorized in real time. In other countries this connectivity doesn't exist which brings up the need for a PIN for further authorization.
"At the time EMV was created, the cost and complexity of connecting a merchant POS device to some telecommunication networks was prohibitive. The way around that was to introduce 'floor limits' and create a magnetic stripe alternative – EMV chip-and-PIN – as a counter to potential fraud," Ericksen states in a blog post.
Going with a yet-to-be-defined online only EMV system should make deployment easier and less expensive.
"As a late adopter of EMV, there's a great upside for the industry in the U.S., because we can avoid much of the cost and complexity involved in deploying older-generation chip cards, while still reaping all of the benefits of reduced counterfeit fraud," Ericksen states. "The key is to implement a streamlined, online-only version of EMV chip."
In August Visa announced a plan to roll out EMV and NFC in the U.S.
Read Ericksen's full blog post here.