Visa unveils next generation ePayments solutions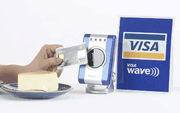 Visa has announced the development of its next generation point-of-sale payments solutions for the eCommerce, mobile commerce and social networking commerce environments. New offerings are expected to include a digital wallet and a range of mobile payments services tailored to different markets around the world.
Visa plans to introduce its digital wallet and services platform in countries with established electronic payments infrastructures, expansive Internet usage and broad mobile network penetration.
The digital wallet will store Visa and non-Visa payments accounts, support NFC payments through the Visa payWave application and deliver a range of transaction services to accommodate multiple commerce scenarios, including eCommerce, mobile commerce, micropayments, social networks and person-to-person payments.
Gearing up for a fall 2011 launch of the service in the U.S. and Canada, Visa is now working with a number of financial partners, including: Barclaycard US, BB&T Corporation, Card Services for Credit Unions (CSCU), ICBA Bancard, First Financial Bank of Ohio, Nordstrom fsb, Pentagon Federal Credit Union, PNC Bank, PSCU Financial Services, Regions Bank, Royal Bank of Canada, Scotiabank, TD Bank Group and US Bank.
Key features of the wallet are expected to include:
Click-to-buy: Shop by entering an email address, alias or online ID and password, instead of a billing address, account number and expiration date. In addition, Visa is exploring dynamic authentication technologies that will bring added layers of security to online purchases.
Cross-channel payments solution: The wallet consolidates multiple Visa and non-Visa payments accounts and can be used in mobile, eCommerce, social network and retail point-of-sale environments.
Preference management: A menu that enables consumers to set preferences for how their wallet will work, allowing them to customize and control the features of their personal wallet from privacy settings to designating which account will be accessed based on merchant type or purchase amount.
Merchant offers: A service that allows consumers to personalize their shopping experience by opting-in to receive money-saving discounts or promotions from participating merchants.
Visa says it is also working with financial institutions in emerging world markets to enable consumers to perform a variety of tasks with their mobile phones, including transferring and receiving funds, managing financial accounts and buying wireless air time purchase.
In countries like India and Russia, where card issuance and mobile subscriptions are high, but card usage is relatively low, Visa plans to drive account activation and usage by working with financial institutions and mobile operators to link existing card portfolios with mobile devices to give handsets payments functionality.
In countries within Africa and the Middle East where mobile device usage is high and traditional electronic payments infrastructure is less developed, Visa will work with MNO's to link new virtual mobile prepaid Visa accounts to mobile phone numbers to enable cash-in, cash-out, personal payments and mobile payments.
Visa also intends to connect existing "closed loop" mobile money services that provide basic mobile banking and payments services to unbanked and under-banked consumers to its global, open loop network VisaNet.