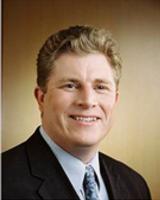 I think that we'll see significant progress made on a couple of key fronts in 2011 – specifically the National Strategy for Trusted Identities in Cyberspace (NSTIC) and the Federal Identity, Credential and Access Management (FICAM) initiatives.
These efforts will drive new ways of thinking, innovation in products and services, and likely further information technology standardization and consolidation. In all of this it will be tantamount that we don't take our eyes off of the prizes – that is, greater security, enhanced privacy, and expanding user convenience and choice.
These initiatives will also enable increased secure information sharing which is vital to our national security. We will begin to see the early stages of issuance of Personal Identity Verification – Interoperable (PIV-I) credentials in 2011 which will help increase security between government, business and individuals in conducting online and physical transactions.
Digital signatures should begin to proliferate in lieu of wet signatures as the capability to perform digital signatures expands at least within the federal government. This will help streamline business processes and move traditional manual, labor intensive processes to more automated online transactions.
With increased focus and utilization of cloud related services, security with identity as a key component will become extremely important. This will likely further a services-based approach to identity along with spotlighting the importance of federation and trust.
New business models and offerings will likely result from these initiatives. Moving traditional, in-person identity proofing services to more remote and automated services will also be a focus area for some organizations trying to reduce costs without reducing risk.
Change will continue to be the universal constant when it comes to identity related initiatives is 2011.
---
About the AVISIAN Publishing Expert Panel
At the close of each year, AVISIAN Publishing's editorial team selects a group of key leaders from various sectors of the ID technology market to serve as Expert Panelists. Each individual is asked to share their unique insight into what lies ahead. During the month of December, these panelist's predictions are published daily at the appropriate title within the AVISIAN suite of ID technology publications: SecureIDNews, ContactlessNews, CR80News, NFCNews, DigitalIDNews, ThirdFactor, RFIDNews, EnterpriseIDNews, FinancialIDNews, GovernmentIDNews, HealthIDNews, FIPS201.com, IDNoticias es.