White House report calls for identity management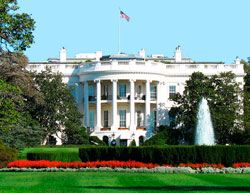 The Cyberspace Policy Review, requested by President Barack Obama, says one step that could be taken to improve the security of the Internet is identity management.
"We cannot improve cybersecurity without improving authentication, and identity management is not just about authenticating people," the report states. "Authentication mechanisms also can help ensure that online transactions only involve trustworthy data, hardware, and software for networks and devices."
The report calls on the federal government to work with the private sector to create an online identity management system that uses privacy-enhancing technologies. As a starting point the report suggested using the National Science and Technology Council's (NSTC's) Subcommittee on Biometrics and Identity Management report that was released in 2008.
The report also states that the federal government should continue to fund the implementation of HSPD-12 and extending the availability of the credentials to operators of critical infrastructure and others.