Wireless vehicle security for airports passes FAA tests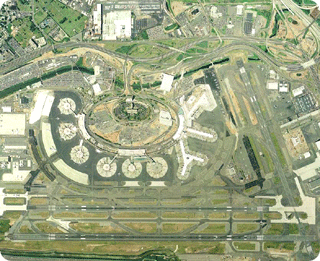 I.D. Systems' RFID system for vehicle security and fleet management, the Wireless Asset Net, has passed a series of tests conducted by the FAA and TSA at Newark Liberty International Airport.
The objective of the Federal Aviation Administration and Transportation Security Administration tests at Newark was to confirm the effectiveness of the new wireless security technology. To meet the TSA's objectives for monitoring vehicles that operate 'airside' at commercial airports, I.D. Systems supplemented its core wireless vehicle management technology with advanced security capabilities to thwart potential threats.
Specifically, the FAA/TSA sought to demonstrate that the Wireless Asset Net would provide:
Effective, reliable wireless communications in the radio frequency-rich airport environment,
Sufficient security features to prevent unauthorised access to Port Authority of New York and New Jersey vehicles,
A safe and user-friendly interface for authorised vehicle operators,
Automatic operator log-off from vehicles based on software-configurable parameters,
Warnings when vehicles enter prohibited areas and remote shut down if necessary,
Operator alerts based on Global Positioning System (GPS) satellite status,
Emergency disabling of vehicle access,
Reports detailing vehicle and/or operator activity, location, status, movement history, zone violations, unauthorised access attempts, and other information.
Proactive response
The Wireless Asset Net system will be deployed on a cross-section of vehicles at Newark Airport. In the system, vehicle-mounted micro-computers, called VACs, will communicate bi-directionally with communication nodes called Gateways, which will be positioned strategically around the airport. Gateways exchange data with I.D. Systems software on the local computer network, allowing a central system security administrator to access – and proactively respond to – vehicle data reported through the system.
The Wireless Asset Net is designed to improve workplace safety and security by restricting industrial vehicle access to trained, authorised operators (as required by OSHA) and providing electronic safety inspection checklists. The system is designed to reduce maintenance expenses by automatically reporting vehicle issues in real time, scheduling maintenance according to actual usage rather than on a calendar basis, and helping management determine the optimal economic time to replace equipment. The system is also designed to improve productivity by ensuring equipment is in the proper place at the right time and by providing management with unique reports on vehicle utilisation.
In a parallel development, I.D. Systems was awarded a US$250,000 funding increase for its current programme with the FAA and TSA.
More Info: http://www.id-systems.com
Source: I.D. Systems, Inc.
Reprinted with permission from Using RFID (http://www.usingrfid.com/news)
UsingRFID provides free daily news reports and informative articles about Radio Frequency Identification (RFID) technology, and its applications, users, developers, trials, and implications – for executives, technologists, researchers, developers, vendors, and prospective and current RFID users.