YESpay, YES-wallet deliver cloud-based NFC payments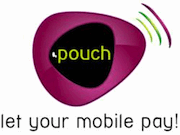 The UK's YESpay International and YES-wallet.com have teamed up to build an NFC-enabled cloud-based mobile payments platform.
By integrating the YES-wallet Pouch digital wallet with YESpay EMBOSS payment service, the companies will provide a platform that encompasses e-Money, pre-paid and gift-card payments based on Visa PayWave and MasterCard PayPass contactless standards.
According to the partners, e-money related business, merchant, and mail order houses can implement the contactless payment system without having to make heavy upfront investment by using the Pouch cloud service.
YESpay will further contribute by providing NFC payment terminals, as well as the EMBOSS payment processing service.
In the near term, both companies will focus on an e-money payment service based on PayWave/PayPass contactless smart cards for closed-loop applications on behalf of enterprises. In the future, the two expect to form partnerships with bank card issuers and enterprises issuing Visa and MasterCard.