Yogurtland restaurants implement solution from DigitalPersona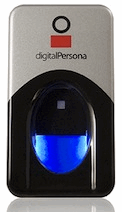 DigitalPersona has announced the Yogurtland restaurant franchises in the U.S., Mexico and Guam have implemented DigitalPersona's U.are.U fingerprint solution.
The new solution serves multiple purposes for the franchise locations helping them meet Payment Card Industry compliance regulations, reduce payroll fraud and eliminate the need for managers to remember system passwords or to keep track of their swipe cards.
The new processes has employees using their fingerprint in place of PINs, passwords and swipe cards and is expected to cut costs for Yogurtland through payroll saving associated with overpaying employees through buddy punching and and increasing accountability at the register by assuring the manager is present for transaction overrides and discounts.
In addition to the cost savings, the additional security of their cash systems enables Yogurtland to meet PCI compliance regulations.