ZapTap offers NFC-based shopping experience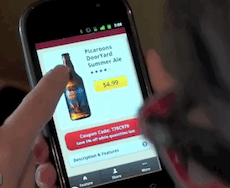 Canadian start-up ZapTap has developed a new in-store solution that uses NFC tags to share product information with customers, according to Techvibes.
The ZapTap 360 platform enables merchants to put NFC tags containing information about given products on store shelves, enabling NFC phone users with a ZapTap app to receive product information, coupons and customer reviews with a simple tap.
According to ZapTap, all information on the tags is provided by the retailer, allowing them to set up customized offers for users. Retailers can also use ZapTap software to track product scans in real time and also see when a product is mentioned on Facebook or Twitter.
Read more here.