$10 million capital infusion for INSIDE Contactless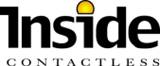 In what is certainly a strong show of support for both the company and contactless payments/NFC technology, key VC investors have added more than US$10 million to INSIDE's war chest. The fact that Visa International is one of those investors is another sign of strong support for the company.
INSIDE Contactless Raises euro 9 Million for Growth in Payments and Mobile NFC Markets

New Investors Include Sofinnova, Vertex Venture Capital and Visa International
AIX EN PROVENCE, France, Dec. 15 /PRNewswire/ – INSIDE Contactless announced today the closing of a euro 9 million ($10.6 million) financing round led by three new top tier investors: Sofinnova, Vertex Venture Capital (Israel) and Visa International. Prior round investors GIMV, Vertex Singapore and Siparex have also participated. These top names in the venture capital world bring strong financial and strategic value to INSIDE at a critical period in its growth.
"This company has an amazing patent portfolio and know-how in two key markets: payment and Near Field Communication," Sofinnova's managing partner Jean Schmitt. "The market for contactless payment cards is about to explode. Most US banks have already announced their intention to adopt this new technology and are preparing massive deployments starting end 2005. INSIDE has by far the technology that offers the best user experience for card holders," said Jean Schmitt. "Japan is already including NFC chips in consumer devices such as mobile telephones for contactless payment, and this trend is set to spread to other countries. INSIDE's products are timely, best of breed and address very large markets. We believe that this company will become a very important player."
"As a leading payments innovator, Visa International supports companies that are at the cutting edge of emerging technologies, especially those that are strategically significant to Visa member financial institutions and the payments industry in general," said Patrick Gauthier, senior vice president, Innovation, Visa International. "INSIDE Contactless has been a pioneer in the contactless market, with a track record of developing ground-breaking solutions. Visa's leadership in innovation, together with INSIDE's rich expertise, will support the efforts of Visa member banks and merchants to roll out new consumer products."
"Our follow-on investment further confirms the confidence we have in INSIDE Contactless as a leading provider of the most efficient contactless solutions," stated INSIDE's Chairman of the Board, Remy De Tonnac of Vertex Venture Capital. "The North American payments market is leading the way for massive deployment of contactless chip technologies, and I expect INSIDE Contactless to play a pivotal role."
INSIDE intends to use these funds for the expansion of its business in the key growth markets for contactless payments and mobile NFC (near field communication). INSIDE's dedicated microcontroller chip (MicroPass(TM)) is based on a proprietary 16-bit RISC architecture processor which provides more computing power to deliver complex and secure applications with extremely fast transaction time and optimized reading distance, ensuring the best of class card holder experience. R&D investments will be further increased for the creation of a whole family of products for these targeted markets, facilitating the company's ability to position itself as a leader in these areas.
Additionally, INSIDE aims to use the funds to further strengthen the management team by hiring executives who will help expand the business in a global environment.
"This new investment round gives INSIDE financial means to succeed in the Payment and NFC markets," commented Jacek Kowalski, INSIDE's Founder, President and CEO. "A few years ago we took the challenge to develop a dedicated and optimized microprocessor architecture and our product performance demonstrates that we have taken the right decision. This new microprocessor chip and our advance in NFC technology aim to speed up market development and enable the company to take a market leading position. The quality of investors supporting INSIDE and Visa International's funding represents key success factor for INSIDE in this challenging market."

About INSIDE Contactless
INSIDE Contactless is one of the world's largest providers of semiconductor chips (memory and microprocessor) and hardware platforms (couplers and readers) related to 13.56 Mhz contactless technology. Delivering the most cost-effective, reliable and secure technology for both contactless cards and readers, INSIDE provides high performance, open standard solutions for Payment, ID and Access Control. Strategically headquartered in France with a global presence in China, Singapore and the US, INSIDE's worldwide customer portfolio includes providing MicroPass chips for Visa's contactless payment initiative and serving as the exclusive provider of smart card reader technology for HID's iCLASS access control solution. For more information, visit the company's website at http://www.insidecontactless.com/.

About Sofinnova Partners
Founded in Paris in 1972, Sofinnova Partners is one of Europe's leading independent venture capital firms. With euro 900 million under management, Sofinnova Partners invests in start-ups and early-stage companies in information technology and life sciences. Its investment strategy consists of investing early in teams and projects with high potential, most often acting as lead or co-lead investor. Sofinnova Partners also benefits from a long-established relationship with its sister company in San Francisco, Sofinnova Ventures. Sofinnova Partners' team consists of 10 professionals who bring valuable market insight and technical expertise to portfolio companies. For more information, please visit http://www.sofinnova.fr/.

About Vertex Venture Capital:
Vertex Venture Capital is a leading player in the international venture capital arena; headquartered in Tel Aviv and with representatives in Europe, USA, Singapore and Japan. Vertex invests in Israeli and Israel-related high technology companies in the early stages of development in the areas of enterprise software, information networking, components and other leading emerging technologies. Vertex Venture Capital has established a global network of business relationships and strategic partners that provides unparalleled possibilities for companies in facilitating potential growth, business opportunities and leveraging synergies throughout Israel, Europe, USA, Japan and Asia. Major investors in Vertex's venture capital funds include Temasek Holdings, Israel Discount Capital Markets and Investments, Creative Technology, Hitachi, Seiko Instruments, Nomura, JAFCO, NTT, Nikko Antfactory, Murata, and SCP Private Equity. Vertex has an impressive track record of financial exits through M&A and IPO on NASDAQ, NYSE, SWX and HKSE.
About Visa International:
Visa connects cardholders, merchants and financial institutions through the world's largest electronic payments network. Visa products allow buyers and sellers to conduct commerce with ease and confidence in both the physical and virtual worlds. As an association owned by 21,000 member financial institutions, Visa is committed to the sustained growth of electronic payment systems to support the needs of all stakeholders and to drive economic growth. For more information, visit http://www.corporate.visa.com/.
Near Field Communications News and Insight
Explore more developments dealing with the implementation of Near Field Communications, a short-range wireless technology that promises to revolutionize contactless identification, payment, access, and more.
Click to visit NFCNews
.