21 countries around globe adopt GMS for postal service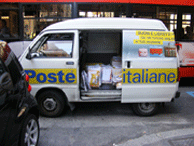 This week 21 countries including India, Mexico, Spain and Saudi Arabia have started using the UN Universal Postal Union's new Global Monitoring System (GMS), a program that uses RFID technology to track letters and evaluate the quality of postal service in various countries.
The first phase of the GMS project comprises a trial run from now until December 2009 involving 530 independent panelists from 38 countries. The panelists will send 24,000 RFID-tagged test letters through 45 worldwide postal facilities. Data will be collected as the letters pass through special gates equipped with RFID readers and sent to the Universal Postal Union (UPU), which will then use the data to identify service failures and help postal operators improve operational efficiency.
The UPU has spent the last three years developing the GMS, which is accessible at every Post worldwide, from developing to industrialized countries.
Click here for a full list of participating countries