3M overlay protects Montana's driver licenses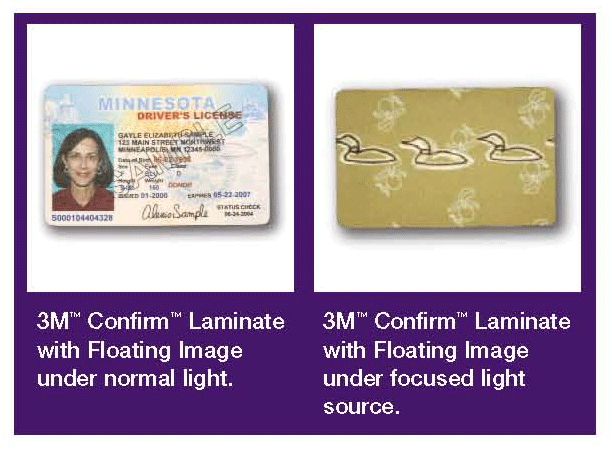 Click to see full size image.
The 3M Confirm laminate that will protect the new licenses and IDs in Montana contains a floating image so that it appears both above and below the card's data depending on the viewing direction. It provides both overt features to make it easy for police officers, bankers and others to verify visually the ID's authenticity as well as covert features to aid in counterfeit detection.
According to 3M, "A unique 3D Optically Variable Device … which can be a customized image such as Montana's grizzly bear, appears to float above or sink below the surface of the document as the viewing angle changes."
Minnesota and New York are already using the technology in their licenses and Australian passports also use 3M Confirm.