3M unveils product for passenger vetting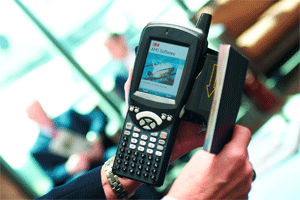 3M announced the availability of its Mobile Advance Passenger Information System Solution, designed for use by charter companies, general aviation and fixed-based operators. Rules put in place by the U.S. Department of Homeland Security require passenger and crew biographical information be submitted prior to take off and landing.
This solution offers the aviation industry a way to collect, store, validate and transmit passenger information data for Customs and Border Protection (CBP) passenger screening with forwarding to TSA for vetting. The system is made up of the 3M Mobile ID Reader and new 3M APIS Client/Server Software.
The software is designed to be connected to any back-end system through XML Web services, and offers support for both batch and interactive APIS processing. The product can collect data from one swipe of the passport machine readable zone, ID card, visa or other security credential.
The 3M Mobile ID Reader reads and processes optical character recognition data, and communicates collected data via cellular and WiFi. The mobile reader's integrated touch screen also allows manual entry of data.
Failing to comply with this requirement, or submitting inaccurate data, can result in a fine for the pilot of the aircraft—$5,000 for the first violation and $10,000 for subsequent violations.