Acer launches NFC smart phone in France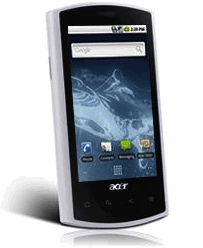 Acer, a multinational IT and electronics corporation based in Taiwan, has announced the launch a new entry-level NFC smart phone for the French market, the E320 Liquid Express.
The new handset will run on Android's 2.3.3 Gingerbread OS, and will look and function much like Acer's Liquid E (pictured). Features include a 3.5-inch HVGA display, Wi-Fi and five megapixel camera, in addition to NFC.
Acer says the Liquid Express will support all current and future NFC standards, enabling the handset to read NFC tags such as those found in Nice's Cityzi system, purchase and validate transport tickets, emulate loyalty cards and pay for items at the point of sale.
According to a release posted on Androidphones.fr, Acer plans to equip all future smart phones with NFC technology.
The E320 is expected to hit the market by the end of the year.