Alien enables improved tracking at Spanish blood bank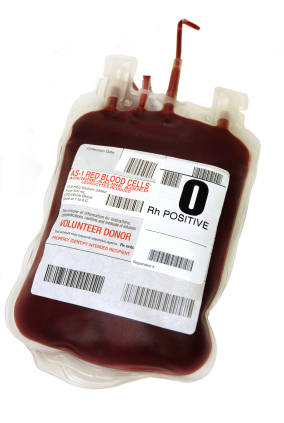 Alien Technology recently partnered with Barcelona, Spain-based integrator Aifos Solutions for the implementation of an ultra high frequency RFID based hemo-derivative blood bag tracking application at the Blood and Tissue Bank of Balearic Islands.
The application included Alien's ultra high frequency Squiggle inlay mounted on each of the plasma bags, with a reader/writer mounted above the plasma chamber door for global content control.
Designed with the blood bag supply chain in mind, the RFID inlays are capable of enduring high moisture and long durations at freezing temperatures.
The inlay remains readable in both liquid and frozen states, and is designed to be applied to blood bags without any contaminants leeching into the blood itself.
This solution aims to improve upon efficiency, reduce errors, enhance visibility and increase security with the supply chain, and adheres to the international ISBT128 data integrity standard governing blood bag labeling.