Aloft Hotels, no check-in required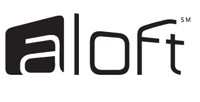 Starwood Hotels & Resorts announced a Smart Check-In program at its Aloft Hotels that enables guests to skip the front desk at check-in and head directly to their rooms.
Guests who opt to participate are issued an enhanced Starwood Preferred Guest / Aloft-branded RFID keycard to be used for room access. On the day of a planned arrival, a text message is sent to the guest's mobile phone with their room's number.
The program will allow hotels to eliminate the routine task of issuing room keys and allow them to focus on the guests' overall experience rather than the transaction.
The pilot program is currently being tested at the Aloft hotel in Lexington, Mass.