Android's new 'Gingerbread' OS to feature NFC contactless payment solution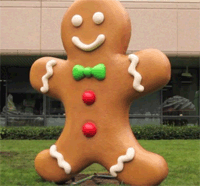 Google CEO Eric Schmidt has announced that Android 2.3, or "Gingerbread," will support NFC contactless mobile payments, according to mobilemarketingwatch.com.
Although Schmidt was mum on which upcoming device will be the first to feature NFC payments via Gingerbread—it's expected to be the Samsung Nexus S—he did divulge that the unnamed device will come pre-equipped with an NFC chip that will allow for tap-go-style transactions, which the company is calling "Bump for Everything."
Google is now in talks with third-party payment processors, and is set to launch Gingerbread in only a few weeks, complete with the new solution, reports mobilemarkingwatch.com.
Read more here.