Ask the Experts: Dennis Gaughan, Research Director, AMR Research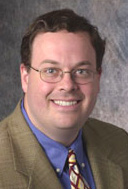 Dennis Gaughan is a Research Director at AMR Research.
You remarked at the RFID Journal Live conference that the industry was in need of "evidence of a compelling business benefit for cross-enterprise RFID" and that "the content of the presentations is in dire need of a refresh." Is the industry not moving fast enough or just not moving?
That depends on what part of the industry you are looking at. We do see some examples of benefits, but mostly for targeted, closed loop internal deployments. And it is nothing that people are willing to share publicly. It's the cross-industry RFID that is not moving. Some of the response to my alert felt I should have gone further with my comments. One company lamented that I didn't name the article "the RFID world is stuck reverse — Time for someone to turn off the motor"
Are early adopters in peril of losing investments that were predicated on a broad shift towards RFID?
Many early adopters view their RFID spend as a sunk cost already, so it's alrady a losing investment. They are hoping that they will findsome business benefit to at least re-coup some of the investments. But for many, its about making the problem smaller, not truly getting to an ROI.
Can these early adopters assist other companies? What do they perceive as drawbacks of providing assistance?
They have helped to some extent by sharing learnings about the technology itself. But the companies that are starting to explore this capability want to see quantifiable benefits before they take the plungeand to date, the early adopters have not been forthcoming.
Should companies begin an RFID initiative without a clearly demonstrated business case?
Absolutely not. Of course, when subject to a mandate from a significant customer, the business case notion can get thrown out the window.