AuthenWare announces updates to security suite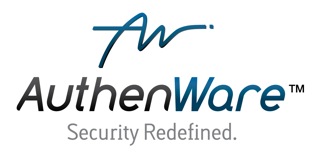 AuthenWare has announced an update to its flagship security software offering called AuthenWare 2.0. The AuthenWare security software utilizes unique typing rhythms in conjunction with behavioral and environmental characteristics and a username and password. In addition to being a software solution deployable on individual computers, AuthenWare is touted as having the ability to exist as a Web-based solution.
Among the updates that the company has announced with the new version include the AuthenWare Singularity Pattern, which is responsible for authenticating a user's typing pattern, a new authentication process manager, a Java-based Web login application called Web Replay Attack Prevention, adjustable authentication levels and certification from the International Biometric Group. Additionally, AuthenWare has expanded mobile support with new support for the Safari browser on iPhone and the BlackBerry Borwser.