Biometric identification on a grand scale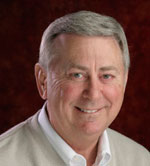 Biometric technology continues to evolve and is gaining increasing importance as a trusted method of personal identification in a wide range of applications deployed throughout the world.
Biometrics is the automatic identification or identity verification of an individual based on physiological or behavioral characteristics. The technology uses computer technology to match unique characteristics of individuals against enrolled records. Examples include products that recognize fingerprints, faces, hands, veins, signatures, irises and voices.
Biometrics significantly enhances the effectiveness of many identity-based systems and constitutes an important tool in protecting borders, reducing entitlement fraud, enforcing laws, securing networks and facilities and protecting personal information from unauthorized access. Governments are increasingly relying on biometrics as a tool to make government connections with its citizens more efficient.
One of the most exciting events in the last year is the launch of a massive biometric project by the government of India. The Unique Identification Authority of India (UIAI) issued its first "Aadhaar number" to a citizen in Maharashtra State in the village of Tembli on Sept. 29. This is the first citizen enrollment of biometric and biographical information in an ambitious program that could include as many as 1.2 billion people.
The program will provide a unique ID number to all Indian citizens to enable efficient delivery of government services and reduce identity fraud. The Unique ID (UID) will be associated with each citizen's enrolled fingerprints, iris images and facial photographs to enable positive confirmation of identity when seeking public services or applying for license privileges.
The Unique ID (UID) will enable the government of India and local jurisdictions to efficiently extend public services to all of India's citizens – even its poorest people in both urban and rural areas. Potential applications include linking the UID record to a person's voter ID, passport, ration card, licenses, fishing permits and border area ID cards that already exist in India as well as be used to establish new smart card-based privilege identity credentials for use in delivering other public services or for commercial and financial transactions.
The UID is the largest biometric project ever implemented and will serve as a model for future large scale implementations of biometric technology for years to come.
---
About the AVISIAN Publishing Expert Panel
At the close of each year, AVISIAN Publishing's editorial team selects a group of key leaders from various sectors of the ID technology market to serve as Expert Panelists. Each individual is asked to share their unique insight into what lies ahead. During the month of December, these panelist's predictions are published daily at the appropriate title within the AVISIAN suite of ID technology publications: SecureIDNews, ContactlessNews, CR80News, NFCNews, DigitalIDNews, ThirdFactor, RFIDNews, EnterpriseIDNews, FinancialIDNews, GovernmentIDNews, HealthIDNews, FIPS201.com, IDNoticias es.