Biometrics protects Olympic construction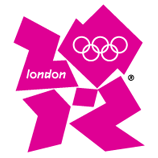 Over the past four years, as the organizers of the London 2012 Olympic Games led the construction of the Olympic Park and Athletes Village, British biometrics firm Human Recognition Systems (HRS) secured the area with MSite, a biometric identification management and access control platform.
The MSite system incorporated biometric identification, card-level encryption and cloud-based technology. The MSite smart card contained both hand geometry and iris recognition templates for identification purposes.
The large-scale project was flexible, as the scope of the construction was constantly changing, yet maintained consistently high levels of security. MSite has over 81,000 people enrolled in its system, and it has processed over 30 million transactions.
HRS has provided the technology behind three of the five largest biometric deployments in the U.K.