Chevron to accept Google Wallet in Calif.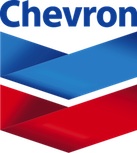 Chevron Corp. is preparing to introduce Google Wallet contactless mobile payments in 600 service stations around San Francisco and Los Angeles, according to CSP Daily News.
The "soft launch" will enable customers to purchase items inside the service station using their Google Wallet-enabled Android smart phones. A rep for Chevron said that purchases will initially be limited to the Citibank-issued MasterCard credit card and the Google prepaid card on the app, and the same transaction fees will apply as with any other contactless transaction.
According to CSP Daily News, all Chevron stations nationwide with contactless point of sale equipment in place will be able to accept payments with Google Wallet – not just on the West Coast.
Chevron says the soft launch will give the company some first-hand experience with mobile payments, which may lead to a larger roll out of Google Wallet in the future.
Read more here.