Contactless expertise helps CPI become a leading producer of secure cards


New ownership brings new capital, capacity, and expansion
By Andy Williams, Contributing Editor
CPI Card Group is ready for prime time. Not that it hasn't been all along, but thanks to extensive investments in equipment and personnel, the Colorado-based card manufacturer is getting ready for an "exploding" card market, whether contact or contactless. And prime time or not, it also now has a new owner.
A made-up word best describes the company's current situation. With extensive investments, the company is currently at what Bob Clarke, the company's vice president of sales and marketing, calls "over capacatized. We figure if we build it, we'll be able to deliver." When that will happen isn't known, but when it does, CPI Card Group will be ready.
The company started out as Plastic Graphics, a small San Diego, Calif.-based company with annual revenues of about $700,000, said Mr. Clarke. In 1987, Antonio Accornero, who was operating a badge and trophy business with his brother-in-law, producing badges and buttons for Disney, and others, bought the small, non-certified facility. After about a year, Mr. Accornero moved the company to Los Angeles, where he built it "into one of the largest and most technologically advanced facilities on the West Coast," said Marisha Barber, CPI's marketing and communications manager.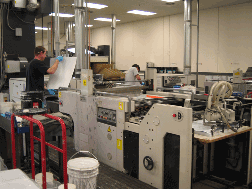 "(The company experienced) an explosion of growth with the prepaid phone card market," added Mr. Clarke.
From there, Mr. Accornero started thinking about the secure market. "It didn't make sense to expand his existing business," added Mr. Clarke. So in 1995 he acquired Colorado Plasticard, a privately-owned company based in Littleton, Colorado, "that had a very high quality reputation."
In 1999, Plastic Graphics was changed to California Plasticard. When it moved to Las Vegas, Nevada, it was renamed after its sister Colorado operation, CPI Card Group – Nevada, Inc. Obviously, to have both the Colorado and Nevada companies under one umbrella meant dropping "Colorado" from the company name. CPI Card Group was the result.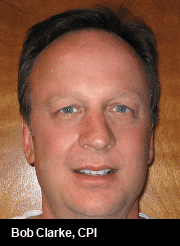 What does "CPI" stand for? As Mr. Clarke explained it: "Literally we are very Passionate about this business and very Innovative." The "C" stands for "Confident." Mr. Clarke oversees sales, marketing and customer service. Before joining CPI, he was a National Account Manager for DataCard Group.
The move allowed the company to segment its production. The Colorado plant produces cards that demand security, while the Las Vegas operation concentrates on non-secure cards, such as loyalty or gift cards.
A "heck of a learning curve" establishes CPI as a leader in contactless card production
It was around 1995 that CPI Card Group got involved in a new technology that opened more doors. "We started working with Motorola on a project they had in mass transit. They needed a dual interface, contact and contactless card and they eventually selected CPI Card Group to manufacture these cards," said Mr. Clarke. It led to what Mr. Clarke describes as "a heck of a learning curve" because the company had never manufactured contactless cards before. "We worked very closely with Motorola, and eventually we introduced that process in both facilities."
Even with its expertise in contactless applications, Mr. Clarke says that CPI Card Group considers itself "technology agnostic. We're not married to a specific technology. We will manufacture cards as requested. That gives people a good comfort zone because they're not being held captive by the technology."
Yet, with its contactless background behind it, CPI was invited to participate in Chase's MasterCard PayPass project in 2003. "We manufactured 100% of the cards at the time," said Mr. Clarke. "They (Chase) selected us for their contactless pilot in Orlando and we got very good feedback from all parties involved about our cards."
In 2004, CPI was certified by Discover and American Express and in 2005, "we participated in the initial launch of Chase's blink contactless cards," he added. "We've participated in five additional launches in 2006" with several other well-known banks.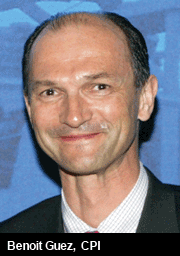 Added Benoit Guez, vice president of smart cards and international sales, "We're working (now) with more than 20 different issuers in the U.S., Mexico, Canada and Central America."
Mr. Clarke estimates that the company last year produced some 720 million cards with 166 million of them secure cards. "That would rank us as the highest provider of secure cards in the U.S."
CPI recently launched a program known as "Kick Start" designed to help more issuers, primarily the smaller ones, get involved with contactless. "It's an initiative with MasterCard and Inside Contactless (a semiconductor company dedicated to producing contactless chips) in order to help the second and even third tier MasterCard issuers enter contactless technology," explained Mr. Clarke.
"With Inside Contactless, we are offering a very cost-effective price for MasterCard PayPass. It is really helping the smaller banks. This has been an initiative that MasterCard has supported very actively," said Mr. Clarke. "So when (a smaller bank) asks for a quote on 10,000 PayPass cards, we can offer them a promotion that can have these guys start the program. Instead of charging the standard price, we're charging them the sponsored price," he added. However, while it garnered a lot of print and requests for more information, not many have signed up yet as the program is still in its infancy.
The company has also been working for the past 18 months, said Mr. Guez, to build a card that will comply with FIPS 201. "We have been successful in passing all tests. We did that through an independent company that showed CPI was green on all the tests. We were among the first to have these resolved, a clear achievement for us."
He added: "The strategy here is to present CPI as a U.S.-based card manufacturer able to produce cards meeting all the FIPS 201 requirements." While CPI hasn't yet delivered cards in this area, "we are in communication with several opportunities, projects that we're working on where CPI is being considered for card manufacturing," added Mr. Guez.
According to Mr. Guez, CPI is working on having its card listed on the Government Services Administration's Approved Products List (APL) for FIPS 201.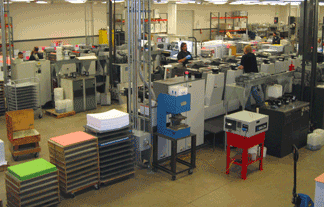 Financial and identity cards seen as key high growth markets
"We have been involved with contactless for the last few years and we do believe there is a huge opportunity to grow in this field," said Mr. Clarke. Those opportunities are in two major markets, financial and identity. "We have offerings for both markets. Obviously contact would not necessarily be in the U.S. market, more like Latin America or Canada. A dual interface might also be used in Canada" as the country comes to grips with EMV compliance. "Contactless is more in the U.S. These are two segments where we want to be a strong player."
The think-ahead mentality has certainly helped. "Our current capacity positions CPI as No. 1 in North America. We have a huge production capacity for contactless cards," said Mr. Guez.
"In the last three years we have reinvested heavily into building a platform in both facilities," said Mr. Clarke. "In Las Vegas, we moved into a new 156,000 square foot facility from our California plant."
In 2005, CPI expanded its Colorado location so its 70,000 square foot plant can now handle some 300 million secure cards a year, he said.
"We're unique in how we approach the market," said Mr. Clarke. "We produce secure cards only in Colorado. The integrity of the counts is critical. For us to bring different products in here would be difficult. And with financial cards it is a very different product then others. You can't mix the two in the same plant and be effective and focused as well."
New ownership brings new capital and opportunity
The next major change for CPI occurred in late June, when Mr. Accornero announced his official retirement. A "partnership" was reached with Tricor Pacific Capital, Inc., a private equity firm with offices in Lake Forest, Illinois and Vancouver, British Columbia. At his retirement, Mr. Accornero turned over the CPI reins to the company's top management: Mr. Clarke, Russ McGrane, director of operations, and Scott Heck, chief financial officer, all who are also now shareholders under the new arrangement with Tricor.
Essentially, Tricor now owns CPI Card Group, but suggests it will be taking a hands-off approach with the company. "We found these people (Tricor) to be just dynamite to work with," said Mr. Clarke. "We wanted to pick a culturally similar group of people with a similar outlook and work ethic. We were the ones who initiated it (the sale)," he added. He reiterated that the company didn't need the money, but the company's major shareholder just wanted to retire and move on.
"We chose Tricor because it represented a very good fit and we've had a good reception from our customers in the marketplace who find this an exciting opportunity for us," he added. "This partnership allows us to continue to grow and invest in the future of CPI."
"We are proud to partner with CPI," commented Tricor's Brad Seaman. "Their recognition in the industry and progressive approach to growth complements Tricor and our initiatives."
Tricor invests in profitable, middle-market companies located in the West and Midwest regions of the United States and Canada. It has approximately $800 million of funds under management.
Meanwhile, for CPI, it's business as usual. "I think one of the attractive things we offer is a very stable product," said Mr. Clarke. "And (thanks to its recent investment in equipment) if the market explodes, we're capable of meeting the demand."
Mr. Guez put it another way: "We're ready for the big volumes. We're not afraid of it."