Contactless hits Broadway with Visa payments in leading theatres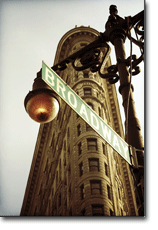 Convenience continues to be redefined when it comes to contactless payments. The latest innovation: Using wireless readers/terminals to take–and pay for-concession orders at a group of Broadway theaters in New York City.
Sandbar Concessions is one of the leading in-theater refreshment services companies on Broadway. The company is concessionaire for The Nederlander Organization, which serves the Brooks Atkinson, Gershwin, Lunt-Fontanne, Marquis, Minskoff, Nederlander, Neil Simon and Richard Rodgers theaters. It is also the first refreshment service company to accept Visa credit, debit and, now, contactless payments.
At the Minskoff Theater, home of Disney's The Lion King, Sandbar introduced "The Lobby Bar" on the main floor of the theater overlooking Times Square. The Lobby Bar staff is being equipped with wireless terminals that can accept both magnetic stripe and contactless transactions. This program is scheduled for introduction at other Nederlander theaters later this year.
"Concessions had previously been cash only. Now, with wireless terminals and readers, the consumer speeds through the whole process," commented Brian Triplett, Visa's senior vice president for emerging product development.
Theater goers simply place, and pay for, their concession orders with clerks wandering the concession area utilizing wireless point-of-sale terminals from ExaDigm that accept contact and contactless cards. The paid-for order is then picked up at the concession stand, explained Mr. Triplett. As with most contactless payments, no signature is required for orders under $25. Regardless, customers can still request a receipt if they want one, he added.
"This brings whole lot of new things together for us. We're excited about our relationship with Broadway theaters, which we've had since 1999. We continue to look for unique and innovative places where we can put this (contactless) technology to work to drive value. Here, we're taking a cash-only environment and making it easier for the customers. It's a combination of a whole lot of things coming together and it makes a lot of sense for both consumer and merchant."
For The Nederlander Organization, it means faster concession lines during the short intermissions and, of course, customer convenience.
Electronic payments also increase throughput and spending, and add to collection efficiency, inventory management and reporting processes associated with cash handling, Mr. Triplett stressed. Probably most important, shorter concession lines means more purchases since theaters have only a limited time to sell concessions, typically before the show and during the short intermissions.
While ticketing is a different operation, that may be something for Visa down the road. "At this point we're just focusing on this first launch at Sandbar," said Mr. Triplett.
Using Visa contactless at the theaters is just part of the "hospitality upgrades the theater has put together. They've opened a new bar area where patrons can watch the performance on plasma screens."
While Visa has a half-billion cards in use in the U.S., just seven million are contactless, said Mr. Triplett. "But well over 50% of consumers are starting to understand what's out there. (Contactless) is beginning to penetrate the consumer mind set."
He added: "Two years ago, there were zero (contactless) cards. In June, 2005, the first Visa contactless card hit the market in Atlanta." Before moving on, "we wanted to make sure we had a solid base of acceptance." It helped with Chase, Visa's biggest issuer, "dropping" Visa cards in major markets, such as Denver, Colorado, New York, Dallas, Texas. "At the end of '05, we had 3,000 merchant locations. At the end of '06 we had just over 25,000. Now we're up to 30,000," he said.
And other issuers are coming online, such as U.S. Bank, Wells Fargo "and quite a few more who are in the process of coming aboard," said Mr. Triplett. "Adoption by large scale issuers will drive the growth," he said.
Driving the contactless model specifically is recent Visa research that shows more and more consumers want to use a payment card for purchases under $25 for convenience (73 percent), efficiency (44 percent) and speed (39 percent).
What 2007 holds "is continued growth" including adding cards and merchant locations, continuing to promote consumer adoption and getting more involved in some of the new technologies coming down the pike, specifically near field communication and cell phones, said Mr. Triplett.