CREALOGIX announces new product for mobile authentication, mobile banking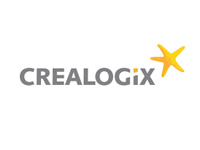 Switzerland-based supplier of e-banking solutions, CREALOGIX, has announced its latest product for secure authentication on smart phones.
CLX.MobileSecurity, will enable access using the audio interface of a mobile device's NFC functionality, without losing any of the required security.
The NFC solution— created in conjunction with the Swiss Federal Institute of Technology, Zurich— enables for a smart card to be held up to the CLX.MobileSecurity enabled handset and be authenticated.
CREALOGIX recognizes the increased demand for security on mobile devices to match that of stationary applications. For this reason, CLX.MobileSecurity will follow the familiar two-factor authentication method and will incorporate a USB token or smartphone as the second channel.
The audio token— an integral part of CLX.MobileSecurity— is simple, compact and mobile. The token is inserted into the mobile device's audio port and used for identification or to confirm a transaction.
A small, integrated LCD screen will enable further confirmation of the transaction, making fraudulent communications nearly impossible. The audio token is compatible with all smartphones and tablets as well as desktops.