Cubic launches new transit platform for contactless fare collection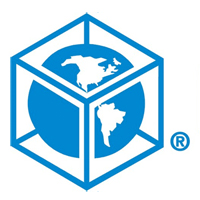 Cubic Transportation Systems has introduced Nextaccount, an account-based open payment platform that offers travelers the convenience to use contactless bank cards, student IDs and mobile phones as their smart ticket, in addition to transit issued smart cards.
The new platform gives travelers the ability to pay transit fares directly at the point of travel with NFC mobile phones. It also collects payment from any smart card-based secure token that is linked to an account such as transit-issued contactless smart cards or employer and student ID cards that conform to the ISO 14443 contactless standard.
Nextaccount enables consumers to use their bank-issued contactless cards to pay for transit services just like they would pay for any other retail purchase, using their contactless credit or debit cards as they board buses or pass through metro turnstiles. This, in turn, eliminates the extra step of buying a transit fare card or token.
For transit agencies who don't want to issue their own fare cards, it also reduces the need to procure, encode, distribute, and support literally millions of magnetic tickets or contactless smart cards. This will reduce the amount of cash collected, reduce cash handling costs and the associated infrastructure investments, and reduce fraud and fraud management costs.