DAILY puts a little bling on RFID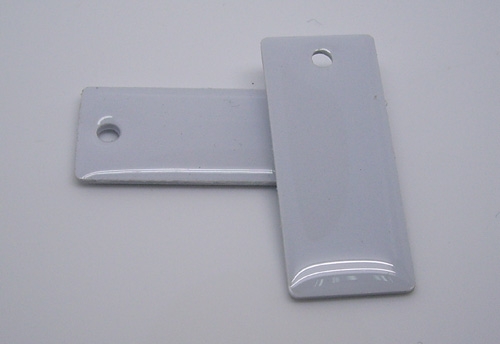 DAILY RFID recently unveiled its ultra high frequency RFID Jewelry Tag, designed for tracking the movement of jewelry in market communities and other areas, such as retail, warehousing and secured storage.
Operating at 13.56MHz, the RFID Jewelry Tag can be easily integrated into multiple identification detection systems, and with a read range up to 3 feet, it enhances security and avoids any loss of precious items.
By placing a tray of tagged jewelry items above the antenna, the RFID jewelry systems will automatically collect data within a few seconds from hundreds of tagged items; data such as product name and the date of production.
With thickness of 0.6mm, the RFID Jewelry Tag is helpful in eliminating individual manual scanning, thus increasing staff efficiency. Additionally, its simple design makes for quick and easy attachment to jewelry items.