DART updates fare boxes to support new smart transit card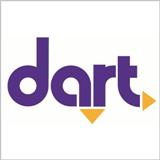 The Des Moines Area Regional Transit Authority (DART) is updating their fare boxes to accept new smart transit cards for riders when boarding buses, according to a local news brief.
The new fare boxes, funded by a federal grant, will enable residents to purchase a reloadable transit card, which allows riders to load as much fare on the card at a time as they wish. Residents will no longer be limited to buying just a weekly or monthly pass.
The new system comes following the U.S. Department of Transportation awarding the transit more than $3 million for replacing the fare box systems on Des Moines buses.
The new system also will allow DART to better track ridership by company, allowing them to better work with various Des Moines businesses on transportation issues.
Read more here.