Dedicated "Contactless Pavilion" to showcase latest contactless innovations at Cardtech Securtech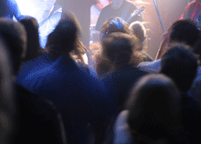 What: Contactless/RFID Technology TechPavilion
When: Wednesday, April 13, 2005 12:00 – 1:30 P.M.
Where: Mandalay Bay, Las Vegas, Nevada
It is sure to draw quite a crowd! If you will be attending the Cardtech Securtech (CTST) event in Las Vegas on April 12-14, be sure to check out the first-ever Contactless and RFID TechPavilion. The Pavilion be open on Wednesday, April 13 and will house some of the latest, most innovative products in the contactless technology space.
Inside the pavilion at noon on Wednesday, a thirty-minute discussion and Q&A session, moderated by ContactlessNews editor, Chris Corum, will feature several of the contactless industry's key leaders:
Jacek Kowalski, President & CEO, INSIDE Contactless
Philippe Tartavull, CEO, Oberthur Card Systems
Remco Willemse, Product Manager SCM Microsystems.
The session will be followed by a one-hour guided tour of the expansive CTST exhibit hall with organized visits to a great selection of companies that are shaping the future of contactless technology.
The Pavilion, presentation, and guided tours are free to all attendees (both conference and exhibit hall-only attendees) so don't miss out.
---
Inside the pavilion, product showcases will include:
ASK Contactless Technologies
Smart Paper ID for Electronic
Technology for contactless smart cards based on silver printed antenna on a paper inlay and die attach process for the chip.
Fargo Electronics
CardJet(tm) E-Card
Cards specially designed for use in CardJet series inkjet card printer/encoders, allows for creation of personalized access control cards.
Gemplus
OneSMART PayPass(tm) smart card
Cards offering compatibility with existing MasterCard terminals and contactless card readers that conform to PayPass specifications.
INSIDE Contactless
R2R, enhanced NFC
A superset of – and an open standard alternative to –- Near Field Communications (NFC).
Philips Semiconductor
DESFire
Secure multiapplication chip based on a microprocessor, which works in many respects like a memory chip, making it easier to program.

ViVOtech
ViVOplatform
Software platform that uses contactless RFID technology to integrate loyalty with prepaid/gift card transactions.

SCM Microelectronics
SCR331DI reader Dual Interface Module
Optimized for organizations that want to incorporate contactless technology into their own designs for specialized terminals and devices.
Near Field Communications News and Insight
Explore more developments dealing with the implementation of Near Field Communications, a short-range wireless technology that promises to revolutionize contactless identification, payment, access, and more.
Click to visit NFCNews
.