dwinQ achieves Facebook Preferred Marketing Developer status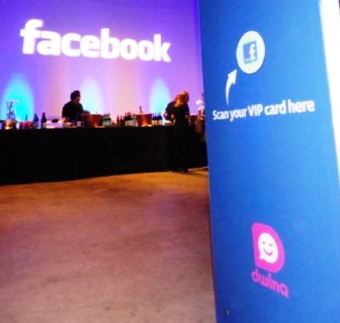 dwinQ announced that with its RFID and mobile technologies the company has achieved Facebook Preferred Marketing Developer status and has completed a deep integration into the Facebook API & Platform.
The dwinQ system leverages RFID, NFC or other mobile technologies to capture consumer and guest photographs and publish those stories in real time on Facebook. The platform deployed at real world events builds stronger brand equity and amplifies personal relationships between consumers and brands.
dwinQ's system enables users to publish Facebook stories such as photos, links, page post, page likes and check-ins in real time, without typing on a phone or computer – its done with the wave of an RFID tag, bracelet, phone cover, or key fob.
These automatic photos and stories give brands the opportunity to associate with an event and story. In addition, dwinQ can also provide real world Like boxes, Share boxes, and other potential "verbs" at venues and events to make the event more social.