FIME, Net1 UEPS to offer MasterCard security evaluation certification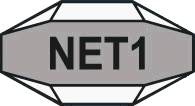 A partnership between FIME and NET1 UEPS Technologies has produced a MasterCard Compliance Assessment and Security Testing (CAST) certification for the South African e-purse payment solution.
By supplying chip and card technologies and systems, NET1 specializes in providing alternative payment solutions for developing economies with limited access to traditional banking facilities.
NET1's partnership with FIME will bolster the preparation and evaluation of its e-purse application— which is seeking compliance MasterCard security requirements.
FIME— a leading consulting and market integration testing service for smart devices and secure chip applications— has collaborated with NET1 to ensure that its e-purse solution will successfully satisfy Thales IT Security Evaluation Facility (Thales ITSEF).
Thales ITSEF is a MasterCard approved security evaluation center, and meeting its compliance standards would all but guarantee the deployment of NET1's solution.
FIME is a consulting firm that specializes in aiding companies achieve MasterCard CAST and Thales ITSEF approval. FIME's testing services cover smart devices and secure chip-based applications spanning the telecom, e-payment, transport, e-identity and logistic sectors.