Give us payment cards and loyalty
By Doug Yeager, Founder, Elemental Knowledge Inc.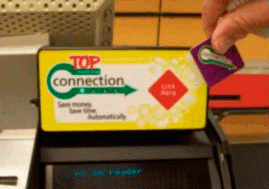 I was recently involved in a project that involved the integration of contactless readers for grocery stores. The role of Elemental Knowledge in the project was to design and develop a reader that could accept contactless loyalty cards. We were able to satisfy the customer in a number of ways including physical design and contactless card support for loyalty cards as defined by the merchant.
Through these customization efforts we were able to satisfy the customer's requirements and provide something that just wasn't available from most contactless terminal manufacturers: a closed loop merchant-based program.
This exercise keyed me into a particular area that I don't believe is being addressed by contactless card terminal suppliers. In addition, I don't believe merchants know the limitation prior to their jumping into contactless. In my opinion, I think the reason for this has to do with the current contactless payment card ecosystem and how it may conflict, in areas, with long-term merchant requirements.
In traditional magnetic stripe transactions at most merchants, it is possible for the merchant to implement a closed loop card program specific to that merchant without any buy-in or access control adjustments from the magnetic stripe reader maker.
This is not the case for a contactless reader. Basically, if a merchant purchases a contactless reader that is approved to accept MasterCard PayPass, Visa payWave, AmEx ExpressPay or Discover payment cards, the merchant cannot, without buy-in from the reader manufacturer, simply create his own loyalty program with contactless loyalty cards or fobs. In this instance, the reader is technically limited.
From the perspective of the merchant, who is making the infrastructure investment, this makes little sense and makes the investment harder to justify. If the merchant likes the idea of contactless technology, he would also like the idea of leveraging the same technology to help retain its core customers without deploying a separate reader. That makes no sense. I think this limitation could be overlooked when these readers are purchased because in the past, for magnetic stripe readers, a merchant never had to consider it.
The cause of the limitation stems from a number of things, including payment card reader standards that are proprietary to each card brand, unlike the magnetic stripe standard that can be leveraged by any card issuer or merchants. The contactless terminal maker, at this point, has no industry standard to follow for these other loyalty card applications so they effectively get left out.
If I had a crystal ball, I would expect to see the day when contactless reader and card deployments explode, epitomized by the day merchants will be able to easily leverage this same technology for their own closed-loop customer facing card or fob programs. Right now, it is possible for a merchant to leverage this, but it requires him to plan ahead and to have a smart integrator controlling his POS systems who knows contactless.
About the AVISIAN Publishing Expert Panel At the close of each year, AVISIAN Publishing's editorial team selects a group of key leaders from various sectors of the ID technology market to serve as Expert Panelists. Each individual is asked to share their unique insight into what lies ahead. During the month of December, these panelist's predictions are published daily at the appropriate title within the AVISIAN suite of ID technology publications: SecureIDNews.com, ContactlessNews.com, CR80News.com, RFIDNews.org, FIPS201.com, NFCNews.com, ThirdFactor.com, and DigitalIDNews.com.