Google apps uses Arcot for more security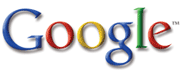 Companies using Google Apps Premier Edition can get an additional layer of security through an agreement the search engine signed with Arcot Systems Inc.
The Arcot A-OK On-Demand authentication service is a software credential that resides on a users computer, says Carol Stone Alexander, vice president of marketing at the Sunnyvale, Calif.-based company. The software has the same characteristics of a smart card or other secure token but the user doesn't have to carry it around with them.
If a company wanted to add the security they can choose to from the Google administrator console. The next time a user logged into Google apps they would choose some security questions and the software would be downloaded on to their computer. The user would continue to use a user name and password for access but the software on the computer would provide another layer of authentication, Alexander says. If a user logs in from a computer that doesn't have the software, he will have to answer some security questions to gain access to the services.
Companies that decide to use the service are charged $1 per user per month, Alexander says. "It's getting more important that companies have security and the authentication services that are better than user name and password," she says. "This makes it easier to get strong authentication without the headaches of installing servers."