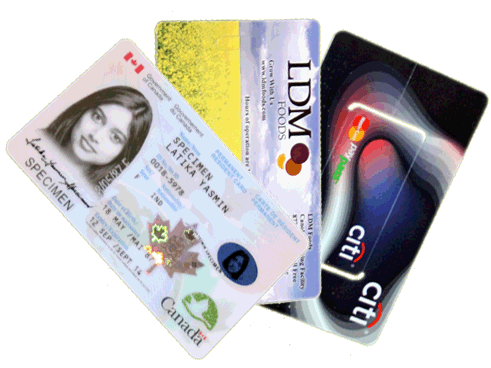 The International Card Manufacturers Association (ICMA) announced the winners of its annual Élan Awards for Card Manufacturing Excellence at a 20th anniversary gala celebration and awards ceremony on as part of its four day Card Manufacturing and Personalization EXPO at the Camelback Inn, a JW Marriott Resort in Scottsdale, Arizona.
Prior to recognizing the winners and finalists in the individual card categories, ICMA announced Ruhlamat as the winner of the Best Exhibit Design for their innovative and interactive booth design. The association also recognized the ID Ideas Badge Design contest winner Placard Pty. Ltd., Australia and finalists Oberthur Technologies and Giesecke & Devrient USA for their card submissions.
This contest enables members to submit their EXPO themed badge design to be considered as the badge worn by all attendees. Also, the Outstanding Member Service Award was given to Barry Mosteller of Oberthur Technologies for his support and dedication to the association.
The ICMA Élan Awards honor card manufacturers and vendors for their excellent card design and innovative products. Past recipients include leading card manufacturers from around the globe. Entries were judged solely on the card's features as entries were not identified by company. Winners and finalists were chosen in each of the following categories:
Best Government Identification Card
Winner: Canadian Bank Note Company Limited
For: Permanent Resident Card
Manufactured for: Citizenship and Immigration Canada
Finalist: Oberthur Technologies
For: Registro Nacional de Las Personas de Guatemala Card
Manufactured for: The Republic of Guatemala
Best Access Control & ID Cards
Winner: Vanguard ID Systems
For: LDM CompuWeigh UHF RFID embedded Biodegradable card
Manufactured for: CompuWeigh
Finalist: Plasticard Locktech International
For: W hotels RFID 3-D Card
Manufactured for: W Hotels
Finalist: Plasticard Locktech International
For: Jelly Belly ID Card
Manufactured for: National Confectioners Association
Unique Innovation
Winner: Oberthur Technologies
For: Citi One Piece Mobile Payment Tag Card
Manufactured for: Citi
Finalist: CPI Card Group
For: Nutrisystem Starter Card
Manufactured for: Stored Value Systems
Finalist: VCT – NJ
For: Business Exclusive Rewards Card
Manufactured for: Chase
Best Secure Financial Card Design
Winner: Future Card
For: Masraf Al Rayan Visa Gold Card
Manufactured for: Masraf Al Rayan
Finalist: VCT-NJ
For: Cash Charcoal Visa
Manufactured for: Chase
Finalist: Huangshi G&D Wanda Security Card Ltd.
For: Yi Card
Manufactured for: Agricultural Bank of China
Best Other Secure Card Design
Winner: Huangshi G&D Wanda Security Card Ltd.
For: Plum Blossom Card
Manufactured for: Nanjing Citizen Card Co. Ltd.
Finalist: Placard Pty. Ltd.
For: Crowne Shareholder Card
Manufactured for: Crowne Melbourne LTD
Finalist: VCT-NJ
For: 76 Commercial Card
Manufactured for: Citi Card
Best Vendor New Product, Equipment or Material

Winner: JDSU Authentication Solutions Group
For: Holofuse Card
Finalist: Blumer Maschinenbau
For: Tool Adapter
Finalist: Bayer MaterialScience AG
For: Transparent Holographic Film for Colored Holograms in Cards
Best Gift Card
Winner: CPI Card Group
For: Gift a Tron Card
Manufactured for: Target
Finalist: Perfect Plastic Printing
For: Maggiano's Little Italy Gift Card
Manufactured for: Optimum Card Solutions
Finalist: CPI Card Group
For: the Toys R Us Robot Card
Manufactured for: Stored Value Systems
Best Loyalty & Promotional Card
Winner: Plantaplast GmbH
For: Strawberry Tour 2010 Smelling Card
Manufactured for: Extra Golf Promotional Tour
Finalist: Huangshi G&D Wanda Security Card Ltd.
For: China Unicom VIP Card
Manufactured for: China Unicom
Finalist: Versatile Card Technology
For: Ameristar Casino ACE Gold Card
Manufactured for: Ameristar Casino
Judges' Choice
Winner: Versatile Card Technology
For: Best Buy Blinking Tree Gift Card
Manufactured for: Best Buy
Finalist: Oberthur Technologies
For: Ecount Clear Black Stored Value Card
Manufactured for: Citi Prepaid
Finalist: Versatile Card Technology
For: Best Buy Mother's Day Gift Card
Manufactured for: Best Buy
The People's Choice Award was selected by on-site delegates. The recipients are as follows:
People's Choice
Winner: CPI Card Group
For: Lenticular Snowboarder
Manufactured for: Visa & Royal Bank of Canada
Finalist: Huangshi G&D Wanda Security Card
For: Plum Blossom Card
Manufactured for: Nanjing Citizen Card Co. Ltd
Finalist: Plantaplast GmbH
For: Historical Hungarian Coin Card
Manufactured for: Fotografica Hungary