KT launches NFC case for iPhone 4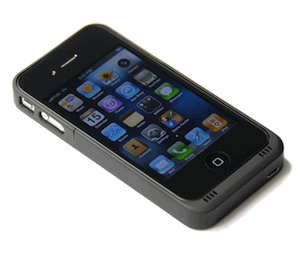 South Korean teleco KT has launched Wireless Dynamic's NFC-enabled protective case for the iPhone 4.
The Apple-approved iCarte 420K attaches directly onto the iPhone to enable contactless applications through KT's Olleh Touch NFC service. Customers using the service can load credit and debit cards onto their phone to make payments at participating merchants, as well as use their phone to pay for fares on public transit.
Hyunmi Yang, KT's executive vice president of Integrated Customer strategy, comments: "As NFC-enabled smart phone was launched recently, iPhone users are showing increasing needs for NFC services. So we became the first mobile carrier in the world to deliver NFC services to iPhone users by launching the NFC case," adding that "KT plans to provide more convenient and differentiated NFC services to its customers."
The NFC case is now on sale at KT agents nationwide and stores specialized in Apple products, such as Frisbee, A Shop and Pixdix.