Maine only state not asking for Real ID extension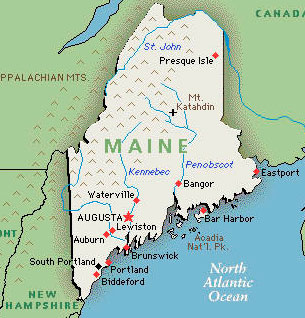 Maine government officials will have till the close of business Wednesday to agree to various driver license security requirements or the state's licenses won't be accepted to board aircraft or access federal facilities after May 11.
The U.S. Department of Homeland Security has granted extensions to 49 of 50 states, the District of Columbia and all five U.S. territories. DHS officials realized earlier this year that states could not meet the full requirements of the Real ID Act by May 11, as set by Congress.
The department made extensions available for states that needed additional time to come into compliance, or to complete ongoing security measures. Initial extension requests were due by March 31.These extensions are valid until Dec. 31, 2009, when states must upgrade the security of their systems, to include a check for lawful status of all applicants, for their licenses and ID cards to be acceptable for official purposes.
Real ID enrollment will be completed for all individuals 50 years of age and under by Dec. 1, 2014. For all others, enrollment may be extended three additional years to Dec. 1, 2017. At that time, all state-issued driver's licenses and identification cards intended for official purposes must be REAL ID-compliant
Read Regarding ID's coverage of Real ID from the Spring issue here.