Making Flying Fun – and Profitable – Again: Managing Airline Trolleys with RFID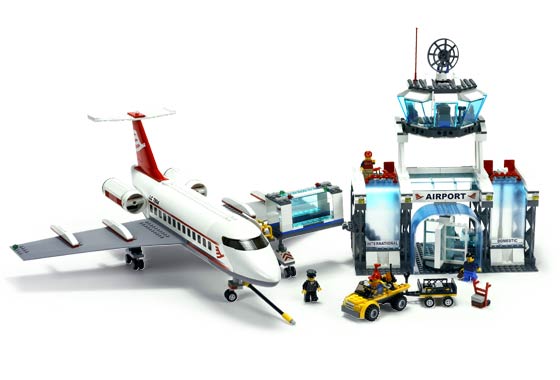 By David C. Wyld, Southeastern Louisiana University
Clearly, the airline industry is being tested as never before. The business press has been replete with bad news for the airline industry of late. All over the world, from the United States and throughout Europe and Asia, airlines are facing fast-rising costs, as jet fuel becomes their largest expense item by far.
They are also flying into a headwind, as demand for travel is falling in the wake of not simply an economic downturn, but by the greater availability of ever-better tech tools that enable us to feel ever-more connected with each other – and with the ability to meet and collaborate as never before. They have a product that is all-too-often viewed by consumers – jaded by their own personal bad experiences that are reinforced by news reports in our 24/7 media culture of the airline horror stories of passengers around the country and indeed, around the globe – as a commodity.
And yet, air travel has become a commodity. As reported in an August 2008 report entitled "Ancillary Revenue Generation: The New Operational Imperative for Airlines," as point-to-point transportation for passengers becomes regarded as the base service level, all other services – checked baggage, meals, beverages, headsets, etc. will increasingly be offered only for the additional revenue streams they can generate. As such, more and more airlines worldwide are adopting the business models pioneered by low-cost European carriers, such as Ryanair and Easyjet.
While U.S. airlines made headlines this past summer by implementing fees for checked baggage to meals and soft drinks and even certain coach seats, all of these actions may be precursors for a new business model for the airline industry. Advocates point to the fact that last year, the world's airlines generated over $2.5 billion in such ancillary revenue, with growth rates of 20% to 30% per annum. As the extra becomes the core, new revenue can be generated by not just traditional airline services, but expanded in-flight entertainment and shopping, as well as gambling. In fact, Ryanair CEO Michael O'Leary believes so strongly in the possibilities of ancillary revenue that he plans to offer half of the airline's seats for free by 2010.
Managing Airline Trolleys with RFID
Airline trolleys are increasingly being viewed as key elements in most airlines' strategies – and perhaps their very survival. Why? In a nutshell, it's because these simple metal carts are the workhorses of airline customer service (which is still not regarded as an oxymoron by airline executives). They are the vehicles through which food, beverages, and a variety of service items are routed through a complex internal and external network to provide in-flight passenger service. However, today they are also the retail floor for the airline industry.
In the aisle of the commercial airliner, before a captive audience, airlines know that airline trolleys represent the future of a changing business model, increasingly dependent on what is referred to in the industry as "ancillary revenue." Yet, airlines often have no idea how many of these critical assets they own, where they are stationed, and what condition they are in.
In fact, according to the IATA (International Air Transport Association), airlines typically have to buy three to five chipsets (the quantity of trolleys required to fill all aircraft galley positions) when outfitting a new aircraft, just to ensure that they will have sufficient trolley stock available across their network of operations. Thus, this is an area ripe for the application of automatic identification technology in the airline industry, even given the limited financial ability of carriers to make capital expenditures in challenging economic times.
As part of its "Simplifying the Business" Initiative, the IATA has targeted a wide range of airline operations that could be better managed and achieve cost savings through the application of RFID technology. In a study conducted last year by the IATA, the airline organization found that the world's airlines could achieve both immediate and long-term benefits from RFID-based trolley tracking.
Airlines would benefit from both improved business intelligence to optimize the management of their trolley stock, being able to dramatically reduce the number of trolleys in operation to achieve their present service levels by eliminating unnecessary safety stock and having improved capabilities to manage the maintenance of trolleys. In the latter regard, the IATA believes that maintenance can be made much more proactive than it is at present, as all too often, flight attendants must work with inoperable or damaged trolleys.
Further, as trolleys are commonly interlined between air carriers and between catering services supporting airline operations, often at remote locations, the improved inventory accuracy and movement-tracking capabilities will provide further savings. The IATA also found that through improved tracking of the food and beverage contents of trolleys (which some long flights on jumbo jets require upwards of fifty trolleys to service a full flight), airlines could cut costs by reducing the number of wasted meals, while bettering the in-flight experience of customers with special diets and other needs. To date, RFID pilots for trolley tracking through passive RFID systems have been ongoing with Air Canada and KLM/Air France and their catering suppliers, with official results expected early in 2009.
Analysis
The IATA believes that airlines that implement RFID-based tracking systems of their trolleys would experience immediate benefits from having increased visibility and control their trolley inventory. This increased business intelligence would translate into better management of their trolley stock in the field and the contents on-board the trolleys. In all, the IATA has constructed a business case that trolley tracking will provide quick ROI for airlines, often in the 12 to 24 month range, and even shorter if RFID trolley tracking investments are combined with an overall RFID strategy involving baggage handling, ULD tracking, and surveillance of parts and safety equipment.
Overall, the IATA estimates that while costs and benefits will vary based on the size and route structure of each air carrier, the world's airline industry could achieve almost half a billion dollars in annual savings from RFID-enabled trolley tracking, over and above the almost $50 million in immediate acquisition cost savings from reduced trolley purchases to support their present operations (with trolleys typically ranging between $600-$1000 per unit).
RFID-based trolley tracking will thus play a central role in this "brave new world" of the fast-changing airline industry. With the new found emphasis on ancillary revenue generation and offering an array of food and beverage choices for sale, as well as new in-flight entertainment options, flight attendants will be tasked with being sales agents for these ancillary revenue items available on-board. As such, it will become increasingly important to have properly stocked trolleys with passenger consumables ready for use.
Further, contactless payment systems will be crucial for not just enabling fast and easy transactions and reducing the need for cash handling, but also for ensuring inventory tracking, accountability, and control. Already, the IATA's tests of RFID have shown its potential for reducing shrinkage from today's food and beverage carts. When, in the very near future, higher dollar items become commonplace offerings – everything from expanded alcohol offerings (beyond today's tiny alcohol bottles) to enhanced entertainment options (from DVDs to iPods), such control will become essential. And maybe, air travel can become a profitable undertaking for carriers once again – and yes, a more pleasurable process for the passengers in the process.
---
Wyld is a professor at Southeastern Louisiana University and director of the strategic e-commerce/e-Government initiative in the department of management. He can be reached dwyld@selu.edu.